AECOM has partnered with Kyiv Boryspil International Airport (KBP) to provide infrastructure advisory support for the reconstruction and modernisation of Ukraine's largest airport.
Under this memorandum of understanding, AECOM will serve as the airport's reconstruction delivery partner for rebuilding aviation infrastructure at KBP.
This partnership will also support the reconstruction of the broader aviation industry in Ukraine.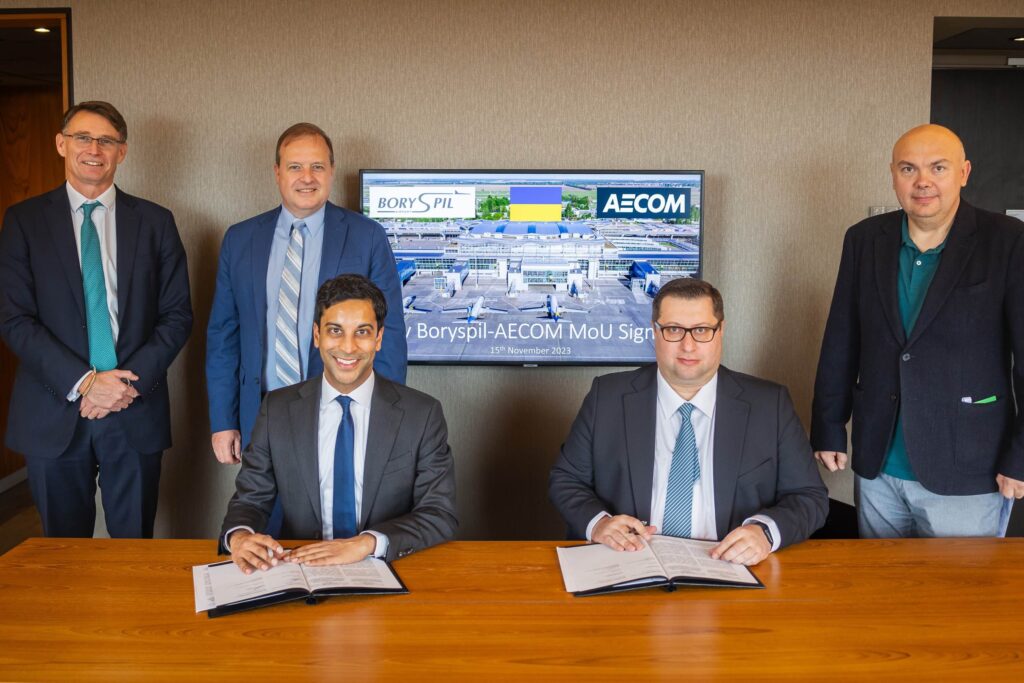 The MoU will see AECOM serve as the reconstruction delivery partner for Kyiv Boryspil International Airport
© AECOM
Kyiv Boryspil is Ukraine's largest airport. It handled nearly 9.5 million passengers before the closure of Ukraine's air space at the start of the Russian invasion of Ukraine, which remains ongoing.
To rebuild the facility, AECOM will provide infrastructure advisory support, including asset condition and capability assessment, design, engineering, programme management, and construction management services.
Meanwhile, the company will assist with the programme management capacity plan for the wider reconstruction of Ukraine's aviation sector.
"The memorandum marks another important milestone for the recovery of Ukraine's aviation sector and is part of the global plan for restoration and modernization of national airports and the aviation industry, which was developed under the auspices of the Ministry of Community, Territory and Infrastructure Development of Ukraine. We recognize the benefits of AECOM's programmatic approach and eagerly anticipate collaborating with them to realise our restoration plans."
This agreement builds on AECOM's existing role as infrastructure delivery advisor for the Government of Ukraine.
"We are proud to extend our support to the reconstruction of Ukraine with this partnership to restore the nation's aviation sector – supporting the flow of urgent resources and investment to drive recovery. With our programme management and aviation capabilities, we look forward to working with Boryspil International Airport to restore this strategically important airport and Ukraine's aviation sector."